Between Page and Screen: DIY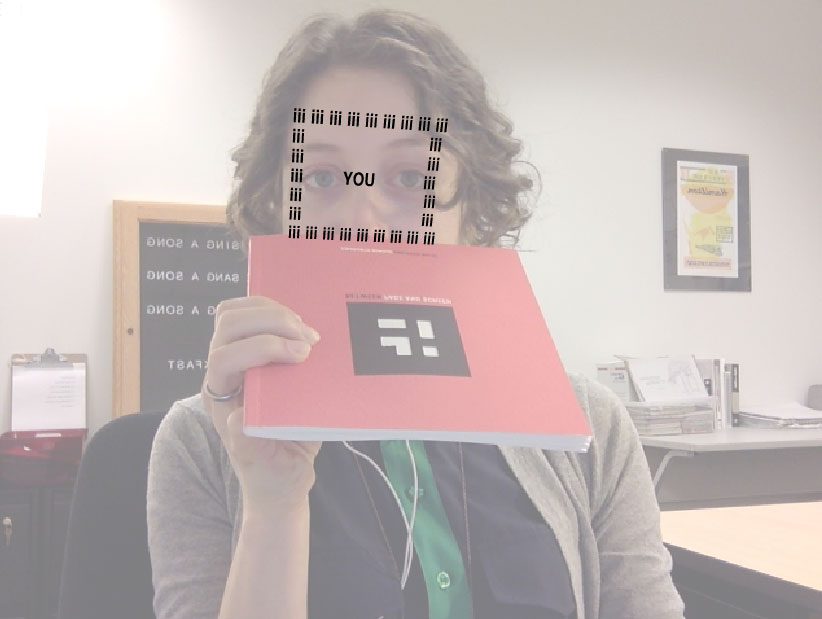 We've developed a few tools we hope will enable readers to engage not only the visual and conceptual aspects of Between Page and Screen, but also the material interface of the book. If you teach Between Page and Screen and have comments about these tools or suggestions regarding ways to facilitate conversations around the book, we'd love to hear from you. You can reach us at [email protected].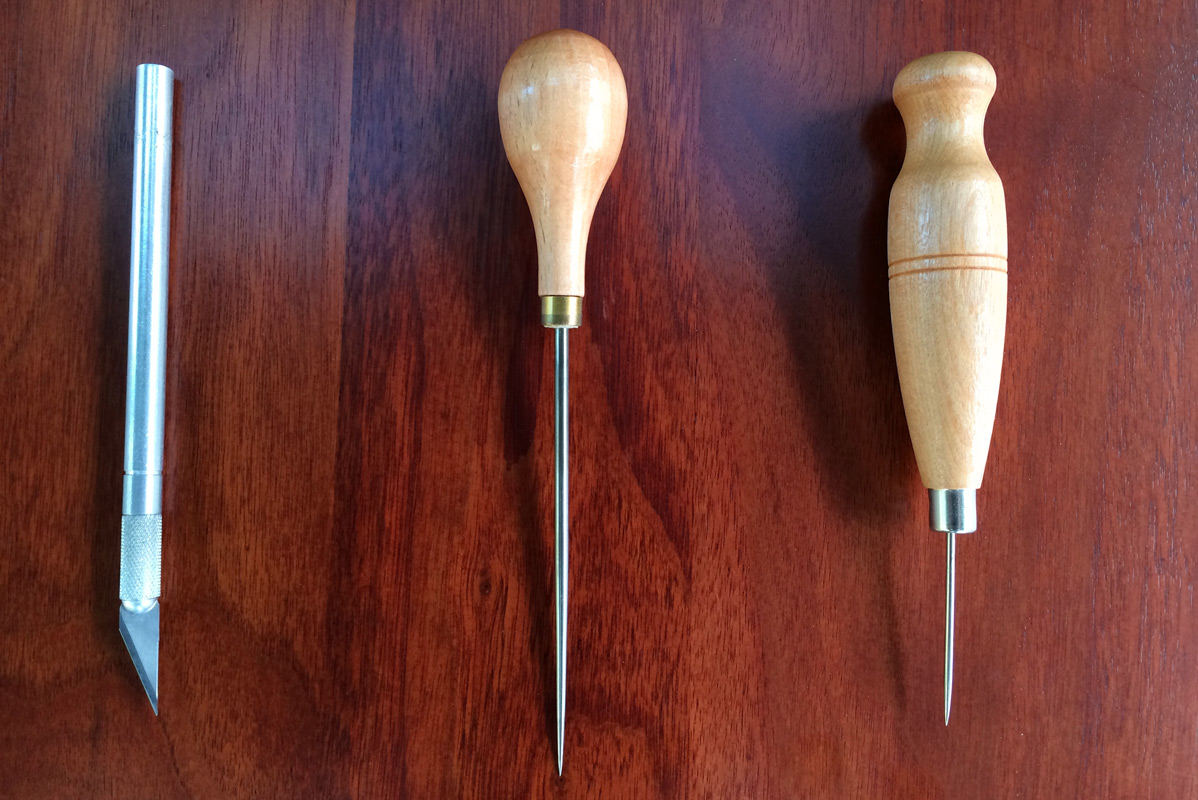 Bookbinding Tutorial: Between Page and Screen started as a limited-edition hand-made book. The process of printing and binding it involved quite a bit of troubleshooting, and it taught us a lot about how the object we think of as a book behaves, feels, and comes together. Print and bind your own book using this guide (zips).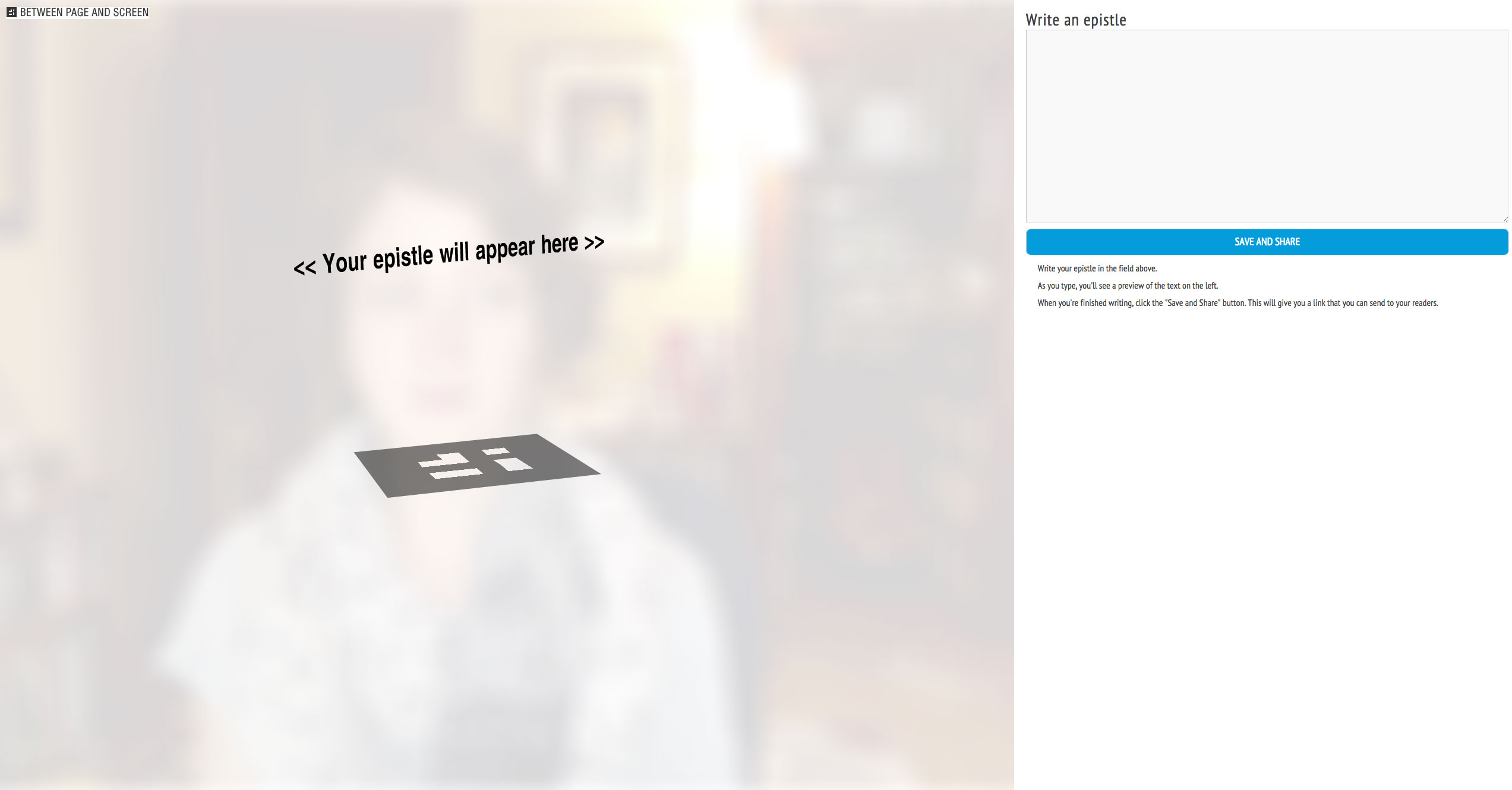 Epistles: A web-based tool for creating your own poems in augmented reality. Experiment with the form and see what it's like to write and send holographic texts. Who reads our secret messages? What language would you superimpose over your own image or someone else's? Write a text, share the URL with a friend, receive one back. Start your own epistolary correspondence. Make your own valentines or new year's greetings. Save a screencap to share your work.
Tips: Close other windows or applications using your webcam prior to launching.
Links
Try the Epistler
Download the bookbinding tutorial (zips)